Introduction to Political Science
Students spend 3 weeks in the Gov Lite simulation and 5 weeks in the IR Lite simulation. They build countries from the ground up by selecting and analyzing contemporary government and economic types. They'll draw connections between the different political philosophies associated with each one.  Students will play American government roles in the executive, legislative, and judiciary while spending each week building, executing, and experiencing the benefits and consequences of government policies. 
Instructors save an average 13% on course work when using Statecraft.
Product Tour
Class Implementation
Product Tour
Class Implementation
STUDENTS BECOME WORLD LEADERS
When you launch Statecraft IR, the whole class is transported to an addictive online world where students are grouped into countries and take on the roles of world leaders. The objective of the game is to gather as many points as possible and cultivate the most impressive country! 
Students both collaborate and compete to execute their country strategy and achieve the simulation goals. Throughout gameplay they must simultaneously balance both domestic and international factors to care for their citizens and navigate global crisis. 
Statecraft IR creates situations where students are experiencing course concepts on a personal level and must apply the lessons they've learned in class to succeed. Along the way they'll have questions about situations in the simulation like the security dilemma or the collective action problem that will become prime teachable moments.
Statecraft empowers you to transform your class into an immersive, unforgettable learning experience you'll enjoy just as much as your students.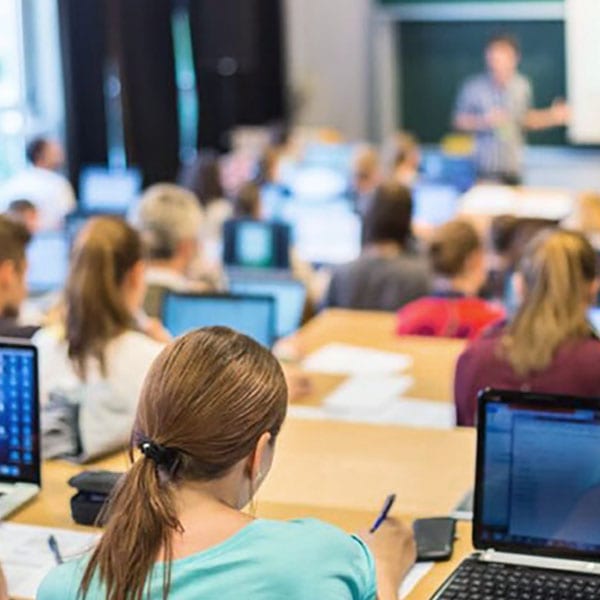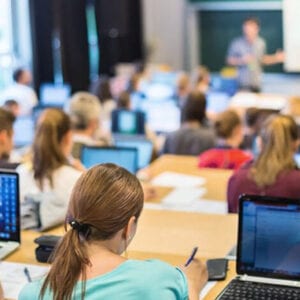 Demonstrate Course Concepts
Students experience important IR concepts such as security dilemmas and collective action problems first-hand and personally feel how complicated leadership truly is. In order to succeed in the simulation, they'll have to apply course-related knowledge.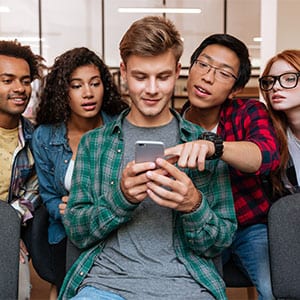 Game-like play sucks students into the simulations where they must take ownership of their learning experience. They're empowered to excel to their own personal limits and shine. Engagement enhances the knowledge acquisition process and makes it fun!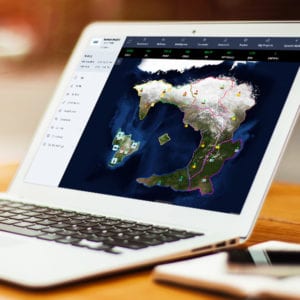 The simulation is easy to set up and runs itself. You have a new tool to draw connections to course concepts and spark dynamic conversations. All-unique simulation scenarios every semester promote academic honesty. Instructor tools do tasks like grading for you.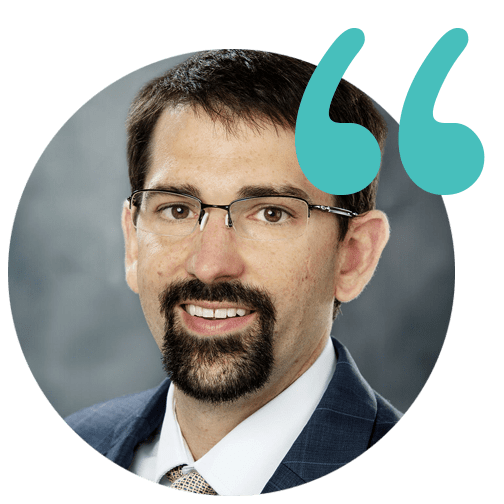 Statecraft is incredibly valuable long-term in establishing the utility of the class, establishing the classroom environment and making sure that the important lessons of IR almost become real for the student.
Read Case Study »
Experience Statecraft Today
use statecraft 100% ONLINE OR IN-PERSON
Easily create an unforgettable, dynamic online class
This is a great choice for you if you've recently moved a class online and need an easy, effective way to spark student interest, create engagement and foster participation. It's also a great choice if you're unsure of what your class format will be next semester: these simulations will easily transition with you whether your class is 100% online, in-person or a blend.
The Statecraft World Map is where all of the action happens! Students can log in via a desktop computer or a mobile device. The map illustrates the geographical layout of the world showing resource centers, deserts and mountains as well as the climate situation. The colored lines delineate territory zones belonging to each country. The icons mark cities, military units, landmarks and terrorist occupations. Once a student spies on a foreign country those cities and military units will also be exposed. Clicking on the icons reveals more information and there's a detailed legend key to offer extra map guidance. 
In the nav bars at the top students can access all of the critical information for their world as well as look at their intelligence data for other countries. They'll be able to access their Diplomacy, Military, Intelligence, Domestic and Research activities as well as manage their Resources. 
Time-Saving Instructor Tools
Statecraft automatically assigns students to roles based on a brief attitude test  designed for optimum role fit and student collaboration during the initial signup process.
Automated Student Prompting, Feedback & Calculations
Professors report an average of 13% time savings by using simulation tools that automatically prompt students, issue feedback, and guide outcomes.
The Statecraft system tracks all choices and outcomes and automatically reports final grades to the instructor in an excel exportable format for your convenience. 
"ALLOWED THEM TO APPLY THE CONCEPTS"
I used Statecraft in my large (150 person) Introduction to International Relations, and the simulation was a great hit with my students. It allowed them to apply the concepts that we were learning in class to their on-line Statecraft world and to grapple with the difficult decisions foreign policy leaders face on a daily basis. Students came away from the experience not only with an enriched understanding of international conflict and cooperation, but also with a better grasp of the nexus between domestic and international politics. More than anything, participating in Statecraft made students think critically about their own prior beliefs about international politics. It was also fun! The students got to meet one-another (a daunting task in a room of 149 other first year students), and I frequently spotted students playing Statecraft all around campus. I'm looking forward to using Statecraft again!
"EXTREMELY HELPFUL TEACHING TOOL"
I used Statecraft in my introductory International Relations course, and it was a big hit among my 150 students. Statecraft is an extremely helpful teaching tool that helps to engage students who have different ways of learning, and brings a fun element into the classroom. Not only did they get to experience IR from an entirely new perspective, they also got to know each other really well and develop a sense of camaraderie. Their Statecraft country groups turned into study groups and helped them to get more involved in the course in general. I highly recommend Statecraft!
"A VERY USEFUL ACTIVE LEARNING TOOL"
I use Statecraft whenever I teach the Introduction to International Relations course. Statecraft has been a great teaching tool to reiterate important concepts from the text that makes the learning experience enjoyable for students. It enables greater interaction in the classroom and generates interesting debates on competing domestic and foreign policy goals. Students come away with a better understanding of the complexities and challenges of policy making. It is a very useful active learning tool that students can benefit from tremendously.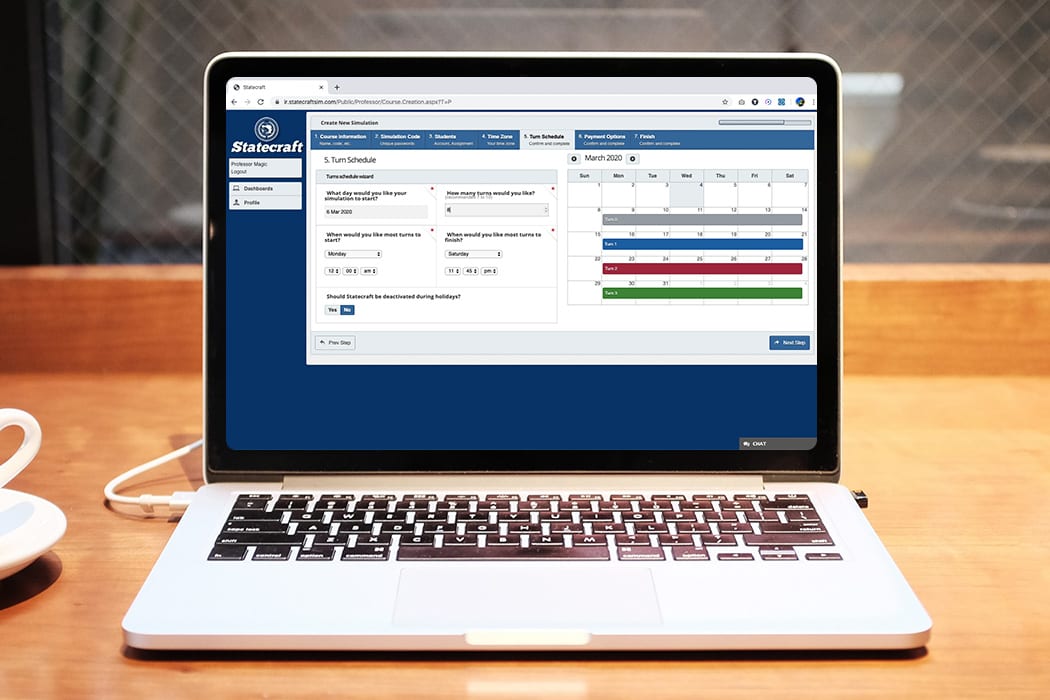 An immersive digital world commences
Once the simulation launches, students meet as a country and their first action is to choose a country name, city names, and positions for each student. They also select a government type and two attributes which will bestow special country abilities and constraints. Students' initial decisions about their country type and attributes are the foundation for their strategy and affect the way they'll be able to operate in the simulation. 
Every regime type has bonuses and drawbacks. For example, in a democratic regime the country's embrace of freedom yields educational and scientific benefits and makes the population happier. The downside is increased crime, a coarser culture, and limits to rapid military mobilization.
Regime type and country attributes factor into the country's Quality of Life scores each turn, which significantly impacts points earned. That means dedicating resources to building up the country's health, welfare, education, and other domestic ratings is a critical part of overall success in the simulation. Leaders must keep their people happy and healthy!  
Screenshot showing the constraints when students choose the "Constitutional Monarchy" regime:
Screenshot of "Scientific" attribute bonuses:
Strategy: Peace, Development or Dominance?
Throughout gameplay, students are working towards cooperative goals, country development objectives, and competitive goals . Each turn, they're confronted with a myriad of choices, all of which have consequences that require thought and strategy. 
Some students will make exemplary strategic moves and thrive in the simulation. Many other students start with ambitious goals but make mistakes due to bad planning, not thinking through the reactions of others, poor communication and poor diplomacy… and they may fail miserably. These students learn valuable lessons by failing and thankfully this is a low-stakes digital environment where they can still get a good grade for participating fully. They're able to take these lessons and apply them to their real life where it really matters!
End World Hunger, Global Peace Award, Wipe out Terrorism and Save the Planet! These are common goals for the entire world; either all of the countries work together and everyone receives the points or no one achieves the goal. 
Country Development Goals
This is based on the country's development of domestic factors: citizens' health, welfare, environment, safety, culture, and education. Every turn each country receives a Quality of Life score that can be anywhere from Despicable to Incomparable.
Competitive Country Goals
Healthiest, Most Educated, Safest, Greatest-Poverty-Fighting Country, Most Environmentally Friendly, Most Cultured, Most Scientifically Advanced, Most Militarily Powerful and Most Politically Astute.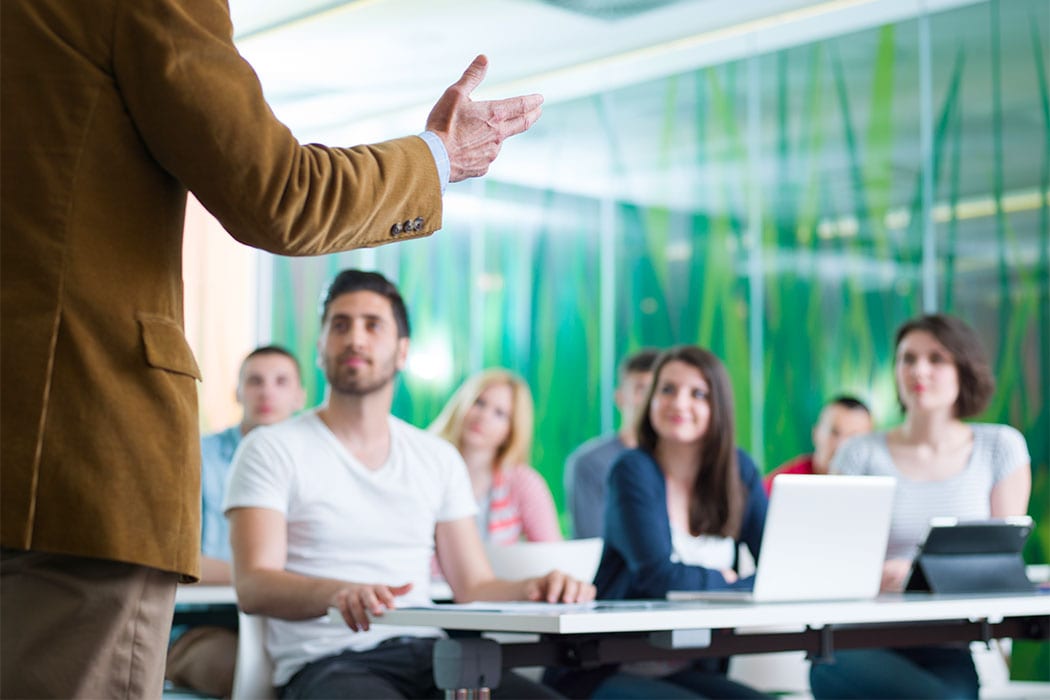 Reality: challenges, opportunities, and tradeoffs
Students start out with aspirational goals and a strategy to achieve greatness, yet reality quickly demonstrates great plans are difficult to achieve! They must grapple with a complex mix of domestic and international factors as they experience first-hand how maddeningly complicated global politics truly is. They're presented with conundrums such as guns vs. butter. Suddenly there's a mountain melting that could flood the world, terrorists are attacking and their population is rioting because of famine – ACK! 
This "controlled chaos" affects students on a personal level: they'll experience real emotions like excitement, frustration and shock! You'll find a wealth of teachable moments and students will be asking you intelligent questions as they try to figure out what to do. Working through these issues is how real learning happens and it's the reason the Statecraft IR Simulation is so effective. 
Many Possible Strategies,
Including:
National Decisions Required Concerning:
Global Issues that Cannot be Ignored:
If you're looking for even more detailed information, see the Resources page for the instructor manual, sample syllabus and other helpful documentation. 
"STUDENTS ARE BUILDING VALUABLE SKILL SETS"
I have been using Statecraft in my Introduction to International Relations course for five years, and each semester is different! The benefits, however, are consistent. For the instructor, using Statecraft establishes the classroom as an interactive experience from the beginning, which spills over into class periods where we are discussing course content. The students are building valuable skill sets that they transfer to other academic and professional settings, particularly related to working within groups and negotiation tactics. And no matter what paths students take in navigating their way through the game, they will utilize and apply concepts in international relations. It's not just that students are learning the course content, they are experiencing how challenging it can be where there are multiple things coming at you at all times that must be dealt with. This provides context for a better understanding of the decision-making process in current events.
"STUDENTS APPLY ABSTRACT CONCEPTS IN A FUN WAY"
Statecraft is an engaging educational tool that I used in my Introduction to International Relations course. Through Statecraft, students were able to apply otherwise abstract theoretical concepts in a fun way and it helped them understand theories' relevance in the 'real world'. Not only has Statecraft broadened students' understanding of international relations, it has also given me multiple opportunities to relate theories to students' actions in the simulation. This made lectures more engaging and concepts easier to explain. I chose to read and grade all memos and give students extensive feedback, which is optional, but other than that Statecraft basically ran itself and left me with lots of time to prepare lectures. I added several in-class 'Statecraft Summits' to give the different countries a platform to negotiate in person, feel tensions and come to agreements with multiple countries. Students wrote Reflection papers after the simulation ended and I was pleased to see that students indeed very much enjoyed the simulation and that it also challenged them intellectually and improved their interpersonal skills. I most certainly will use Statecraft again in the future.
"AN EXCELLENT LEARNING RESOURCE"
I have used the Statecraft International Relations simulation in five of my IR classes in the past year and a half, and my experience has been overwhelmingly positive. Statecraft encourages students to work together and cooperate, just as the professional and political world requires them to do. Moreover, Statecraft is another valuable tool that can help bring the concepts and ideas discussed in our lectures to life. It is a well-known fact that students learn best by applying their knowledge, and Statecraft, with all the dynamism and appeal of a video game, allows learners to do just that. However, Statecraft is more than just a game, and indeed students often take their participation in the simulation very seriously. Just like real-world politics, passion and competition often result in some surprising and unpredictable situations – alliances, betrayals, rescues and invasions, even full-blown wars! Students have always reported that they enjoy the simulation, and that it really makes them think about international relations in a practical way. Statecraft is an excellent learning resource for the 21st century classroom, and I wholeheartedly recommend it.
Let's do this! Experience Statecraft for Yourself
Book your personal demo today! We'll answer your questions, show you how these cool features work and help you set up your first Statecraft IR Simulation.
The multidimensional International Relations Simulation program covers over 50 course concepts within major IR sub-categories. Using the simulation creates new opportunities to demonstrate how course concepts come to life. Students are experiencing lessons first-hand so they're more engaged and develop personal opinions about what they're learning. Instructors report being able to have more productive lessons and more interesting conversations with students.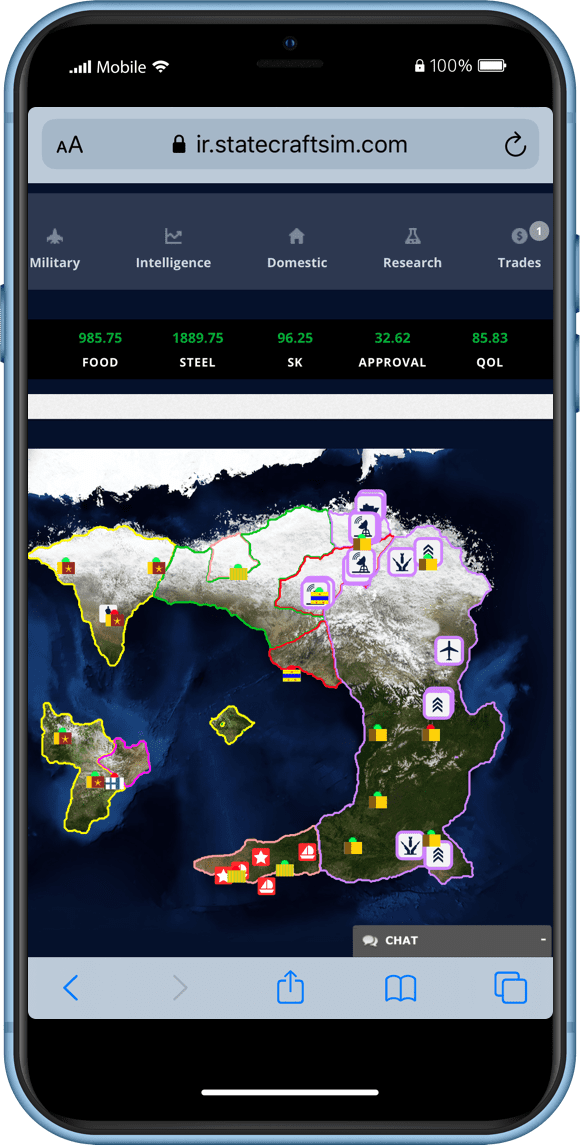 Global Environmental Politics
International Political Economy
Alternative Theoretical Perspectives
Reasons the Statecraft IR Simulation is so effective: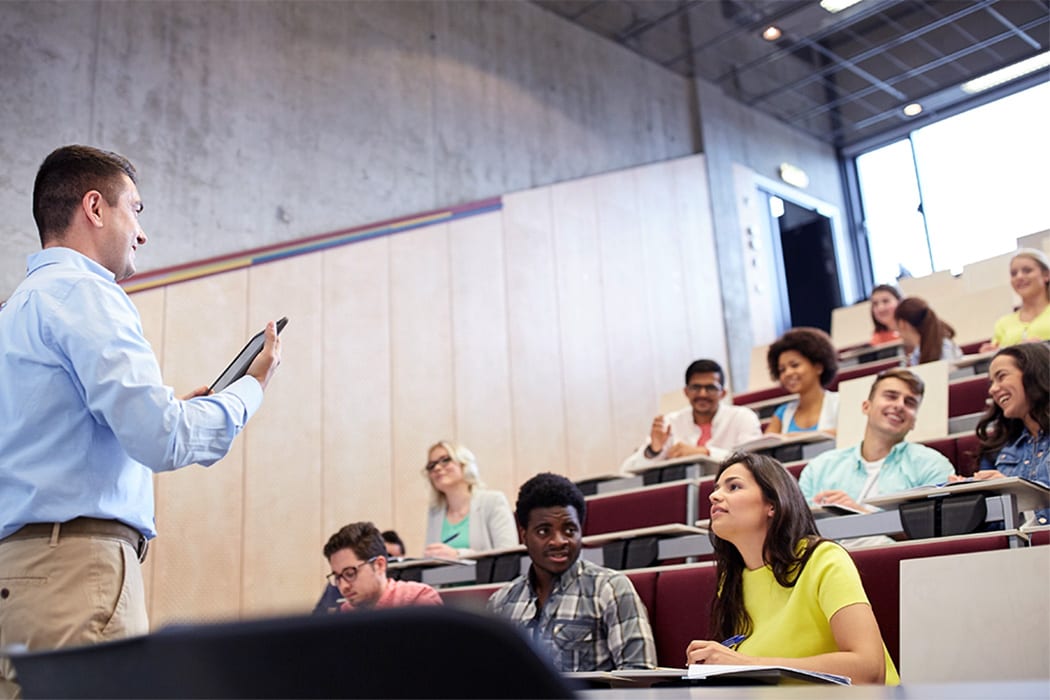 Results you'll experience:
Costs much less than a textbook
Instructors rated Statecraft Customer Service 4.72 of 5 stars in the Spring 2021 User Satisfaction Survey
Excellent Customer Support
"STUDENTS BENEFIT GREATLY FROM PLAYING"
Statecraft allows students to experience first-hand the complex mix of international and domestic pressures that states face in the international system. I've seen my students benefit greatly from playing the game, as they emerge with a much more sophisticated understanding of course concepts. It's one of the best simulations I've found.
"A REMARKABLY RICH SIMULATION"
Statecraft accomplishes the difficult feat of simultaneously engaging student interest and exemplifying important principles of international relations theory. It provides a remarkably rich simulation of world politics that practically runs itself with no need for time-consuming instructor intervention, while still allowing teachers of more specialized courses ample opportunity for customization. I recommend Statecraft without reservation to all instructors of undergraduate international relations.
"GOOD BALANCE OF PLAYABILITY + MULTI-DIMENSIONALITY"
Statecraft is a good simulation for undergraduate courses in International Relations where you want to explore the connections between domestic and international affairs. It offers a good balance of playability + multi-dimensionality. It's not just about diplomacy; it's about balancing internal and external factors that feed into your capabilities.
Get started today to experience how Statecraft brings International Relations to life in your course!
You can sign up online now to get started immediately or book your personal demo! We'll give you a complete product tour, answer all of your questions and help you configure your first Statecraft IR Simulation.
Statecraft Simulations are used in 15 countries at over 475 universities
Statecraft Project LeaderMaker
As a company, we are passionate about student success! Our mission is to engage students in social science topics in a way that ignites their curiosity, excitement for learning, and social skills regardless of their learning styles or socio-economic disadvantages. In the spirit of this mission, we founded the Statecraft Project LeaderMaker, which donates simulation accounts to low-income high schools. 
The number of accounts donated is determined by evaluating school's free lunch percentage and unique budget constraints. Contact Joe at [email protected] to learn more about the program. 
Sign up for the Statecraft Newsletter and we'll send you product updates, simulation tips and exclusive offers straight to your inbox!