"A REMARKABLY RICH SIMULATION"
Statecraft accomplishes the difficult feat of simultaneously engaging student interest and exemplifying important principles of international relations theory. It provides a remarkably rich simulation of world politics that practically runs itself with no need for time-consuming instructor intervention, while still allowing teachers of more specialized courses ample opportunity for customization. I recommend Statecraft without reservation to all instructors of undergraduate international relations.
"AN EXCELLENT ADDITION TO MY CLASS"
Statecraft was an excellent addition to my international relations course. The simulation ended up appealing to every student in the course, including students from seemingly unrelated majors and backgrounds. It seemed to teach itself and the intuitive interface meant that the class was able to get involved very quickly and easily. I plan on using Statecraft each time I teach International Relations.
"A GREAT TEACHING TOOL"
I use Statecraft whenever I teach the Introduction to International Relations course. Statecraft has been a great teaching tool to reiterate important concepts from the text that makes the learning experience enjoyable for students. It enables greater interaction in the classroom and generates interesting debates on competing domestic and foreign policy goals. Students come away with a better understanding of the complexities and challenges of policy making. It is a very useful active learning tool that students can benefit from tremendously.
"IT ILLUSTRATED SO MANY OF THE CONCEPTS"
I first used the IR Statecraft during a summer International Relations course. It was a great way to utilize some of the time out of an almost 3 hour long, 5 day a week course. The students were able to figure out the game easily. It illustrated for them so many of the concepts that we were reading about and discussing in class. And (most importantly) it was easy for me to set up, run, and keep track of. I've used Statecraft in every Intro to IR course, and Intro to International Security course I've taught since.

When I started teaching American Government classes, I immediately sought out some sort of simulation game for my students to play. I tried one or two other games before Statecraft came out with it's American Government Sim. The other games were unwieldy and required a LOT of work on my part to set up and run the simulation. And students just didn't get engaged. When I found out that Statecraft was working on an American Government Sim, I was so excited, I signed my next course up to beta test it! The American Government Sim has all the important hallmarks of the IR Sim. It's easy for me to set up, run and keep track of. Students can get VERY invested in the game. And it helps illustrate things like separation of powers, checks and balances, and other important concepts that we discuss in class. Most importantly for me, the American Government Sim doesn't go easy on the students. They come out of it realizing just how difficult it must be for our leaders in government, the media, and interest groups to do their jobs, and how competing interests can make what seems like a simple decision, much more complicated.

I 100% recommend the Statecraft sims to IR and American Government teachers and professors!
"HELPS STUDENTS ABSORB MATERIAL"
I use the Statecraft Foreign Policy Sim to cover the cornerstone IR theories and paradigms. From my experience the simulation helps the students further absorb the theoretical material which otherwise might be overly abstract.
"INSTRUCTORS ENJOY STATECRAFT AS MUCH AS THEIR STUDENTS"
Statecraft is an engaging International Relations simulation that allows students to acquire personal experiences, which I have found helps them better relate to and understand complex concepts, such as nuclear deterrence, balancing power, and fostering cooperation though organizations. The number one complaint I hear from other professors about simulations, is the amount of work required on their part. Not Statecraft! This is a self-contained simulation that instructors enjoy as much as their students.
"AN IMPORTANT PART OF MY CLASSROOM TOOLKIT"
I have used Statecraft for over 3 years now and have been amazed at the way it elevates engagement in the classroom. The competitive element raises new and challenging concepts for my students. Media reports, readings or lecture may occasionally bring life to international politics. This tool allows me to ride the wave of their enthusiasm when they have a ready reference point for IR concepts and dynamics. I will continue to use Statecraft as an important part of my classroom toolkit.
"EXTREMELY HELPFUL TEACHING TOOL"
I used Statecraft in my introductory International Relations course, and it was a big hit among my 150 students. Statecraft is an extremely helpful teaching tool that helps to engage students who have different ways of learning, and brings a fun element into the classroom. Not only did they get to experience IR from an entirely new perspective, they also got to know each other really well and develop a sense of camaraderie. Their Statecraft country groups turned into study groups and helped them to get more involved in the course in general. I highly recommend Statecraft!
"ALLOWED THEM TO APPLY THE CONCEPTS"
I used Statecraft in my large (150 person) Introduction to International Relations, and the simulation was a great hit with my students. It allowed them to apply the concepts that we were learning in class to their on-line Statecraft world and to grapple with the difficult decisions foreign policy leaders face on a daily basis. Students came away from the experience not only with an enriched understanding of international conflict and cooperation, but also with a better grasp of the nexus between domestic and international politics. More than anything, participating in Statecraft made students think critically about their own prior beliefs about international politics. It was also fun! The students got to meet one-another (a daunting task in a room of 149 other first year students), and I frequently spotted students playing Statecraft all around campus. I'm looking forward to using Statecraft again!
"STUDENTS ARE BUILDING VALUABLE SKILL SETS"
I have been using Statecraft in my Introduction to International Relations course for five years, and each semester is different! The benefits, however, are consistent. For the instructor, using Statecraft establishes the classroom as an interactive experience from the beginning, which spills over into class periods where we are discussing course content. The students are building valuable skill sets that they transfer to other academic and professional settings, particularly related to working within groups and negotiation tactics. And no matter what paths students take in navigating their way through the game, they will utilize and apply concepts in international relations. It's not just that students are learning the course content, they are experiencing how challenging it can be where there are multiple things coming at you at all times that must be dealt with. This provides context for a better understanding of the decision-making process in current events.
"AN EXCELLENT LEARNING RESOURCE"
I have used the Statecraft International Relations simulation in five of my IR classes in the past year and a half, and my experience has been overwhelmingly positive. Statecraft encourages students to work together and cooperate, just as the professional and political world requires them to do. Moreover, Statecraft is another valuable tool that can help bring the concepts and ideas discussed in our lectures to life. It is a well-known fact that students learn best by applying their knowledge, and Statecraft, with all the dynamism and appeal of a video game, allows learners to do just that. However, Statecraft is more than just a game, and indeed students often take their participation in the simulation very seriously. Just like real-world politics, passion and competition often result in some surprising and unpredictable situations – alliances, betrayals, rescues and invasions, even full-blown wars! Students have always reported that they enjoy the simulation, and that it really makes them think about international relations in a practical way. Statecraft is an excellent learning resource for the 21st century classroom, and I wholeheartedly recommend it.
"GOOD BALANCE OF PLAYABILITY + MULTI-DIMENSIONALITY"
Statecraft is a good simulation for undergraduate courses in International Relations where you want to explore the connections between domestic and international affairs. It offers a good balance of playability + multi-dimensionality. It's not just about diplomacy; it's about balancing internal and external factors that feed into your capabilities.
"STUDENTS MAKE CONNECTIONS TO THEIR OWN LIVES"
I've been using Statecraft's U.S. Government Simulation for two years now. I use it in every survey U.S. Government & Politics course that my college offers, both lecture and hybrid, because students are given the opportunity to connect what appear to be abstract concepts of power, decision-making, influence, and incentives to real-world scenarios in an interactive and fun political simulation. Additionally, this simulation helps students make connections to their own lives, in class discussions, and ask questions about the motivations of the great political actors and issues of our time. I recommend the American Government simulation to any professor looking to enhance their instruction and engage students on a higher level.
"A POWERFUL ACTIVE LEARNING TOOL"
Statecraft allows my students to experience, personally and vividly, concepts such as the security dilemma and the collective action problem. It is a powerful active learning tool that captures students' imagination, draws them into a rich fictional world, and often keeps them strategizing and negotiating with classmates all week outside of class. Beyond mastery of course content, the degree of individual student engagement, "soft skill" development (e.g., teamwork, leadership, and communication) and relationship building is unmatched by other pedagogical activities, especially for large classes. I've often had alumni return to campus and report how much they learned and still reflect on lessons from the Statecraft simulation, years after graduating.
"MANY WAYS TO ADAPT THE GAME TO YOUR CLASS"
I have assigned Statecraft since 2013. Statecraft has appealed to our political science majors, but also to gamers and other majors who enjoy competition, interaction with other students, taking responsibility, planning ahead, and being held accountable. It has been especially useful here at the University of Houston Downtown (UHD). There are many ways to adapt the game to your classroom style, or students that you have at your school, and Statecraft Help is very professional.
"BRING IN BLENDED LEARNING TECHNIQUES"
Statecraft is a great way to bring in blended learning techniques into the classroom. From the instructor side, it is easy to use and low maintenance. What I like about Statecraft the most, is that students get the opportunity to see how the theories discussed in class play out in a hands on environment.
"IT CAN HELP ACHIEVE LEARNING GOALS"
It's a simulation tool that makes running an international politics simulation in your classroom doable. You can use it to illustrate course concepts and at least some students are really engaged with it. I rate it overall positive; it can help achieve learning goals.
"STUDENTS BETTER UNDERSTAND ABSTRACT CONCEPTS"
Statecraft does a great job in showing students how IR theories really work. It allowed my students to better understand abstract concepts and theories and apply them in the simulation. I would strongly recommend Statecraft to anyone teaching International Relations.
"ONE OF THE BEST SIMULATIONS I'VE FOUND"
Statecraft allows students to experience first-hand the complex mix of international and domestic pressures that states face in the international system. I've seen my students benefit greatly from playing the game, as they emerge with a much more sophisticated understanding of course concepts. It's one of the best simulations I've found.
"STATECRAFT IS A MUST IN A FOREIGN POLICY CLASS"
I teach Foreign Policy, and Statecraft is a great way for students to actually put themselves in the position of foreign policy decision-makers. Rather than merely learning theories of decision sciences in lecture, Statecraft allows the students to experience decision-making hands-on. My lecture incorporates elements of foreign policy decision from studies in International Relations, other sub-fields of Political Science, and Psychology, and Statecraft gives students a unique opportunity that just reading and writing about materials from all these fields cannot — a real chance to grasp the dilemmas and difficulties in making decisions, as well as diplomacy and political interaction and communication between and within countries. In this sense, I think Statecraft is a must in a Foreign Policy class. Students really get into the game very quickly, so it also makes class much more interesting!
"AN ENGAGING EDUCATIONAL TOOL"
Statecraft is an engaging educational tool that I used in my Introduction to International Relations course. Through Statecraft, students were able to apply otherwise abstract theoretical concepts in a fun way and it helped them understand theories' relevance in the 'real world'. Not only has Statecraft broadened students' understanding of international relations, it has also given me multiple opportunities to relate theories to students' actions in the simulation. This made lectures more engaging and concepts easier to explain. I chose to read and grade all memos and give students extensive feedback, which is optional, but other than that Statecraft basically ran itself and left me with lots of time to prepare lectures. I added several in-class 'Statecraft Summits' to give the different countries a platform to negotiate in person, feel tensions and come to agreements with multiple countries. Students wrote Reflection papers after the simulation ended and I was pleased to see that students indeed very much enjoyed the simulation and that it also challenged them intellectually and improved their interpersonal skills. I most certainly will use Statecraft again in the future.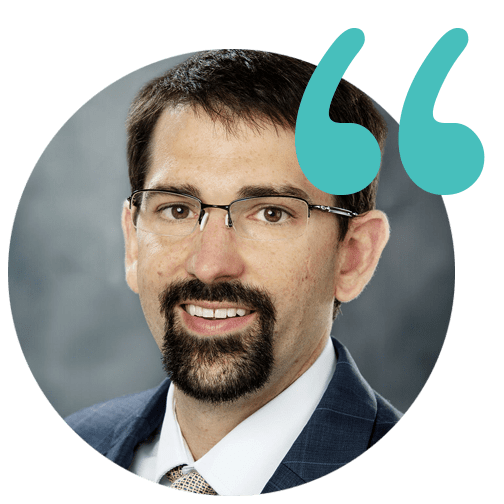 Statecraft is incredibly valuable long-term in establishing the utility of the class, establishing the classroom environment and making sure that the important lessons of IR almost become real for the student.
Read Case Study »
Schedule a Demo with our Team!
We have been designing, testing, and supporting simulations for over 10 years. With 15 third party research publications and case studies your class is in good hands with Statecraft.